January 2019
With the holiday season behind us and a new year underway, we are gearing up for another year of fun activities, programs and events with the ever growing community down at River District.
We ended off 2018 with a variety of holiday themed events and programs, including a weekly holiday craft session, special themed ladies night where we decorated Christmas cookies and even a special visit from Santa himself. It was a jam packed, festive month!
We will start off this month with the return of the Sun Run In-Training Clinic which has been running for 35 years but it's our second year as a host centre. In addition, we welcome Mother Goose Baby Group, Family Fun Day Sunday and new year's themed Ladies Night where we will be putting our new year's resolutions to paper with a vision board creating session.
RIVER DISTRICT EVENTS & PROGRAMS

Sun Run In-Training Clinic Returns
Whether you are a runner or a walker, join us every Sunday morning starting in January for our 13 week Sun Run InTraining Clinic in preparation for the Sun Run on April 14th.
Date: Sundays, starting January 13th, 2019
Time: 9:00 to 11:00am
Place: Neighbourhood Centre (8683 Kerr St)
Fee: $150 + GST
Programs: LearnToRun10K, RunWalk10K, Run10KStronger, Walk10K. For more info, click here.

Mother Goose Baby Group
Babies who don't yet crawl or walk are invited along with their parent to a 6 week Mother Goose music group.
Learn about helping your baby develop music and receive parenting tips from the facilitators at Family Place.
Date: Wednesday, January 23 to February 27
Time: 9:30 to 11:00am
Place: Neighbourhood Centre (8683 Kerr St)
Fee: $1 per session with a $10 membership
​​​​​​​RSVP: 604-325-5213 (space is limited)
Click here for more info.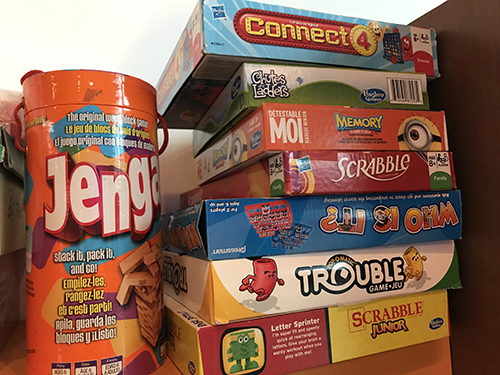 Family Fun Day Sunday
Bring the family down to the Neighbourhood Centre for a Sunday afternoon of family fun. This month, we will be featuring an assortment of family friendly board games for all to play.
Date: Sunday, January 27th, 2019
Time: 2:00 to 4:00pm
Place: Neighbourhood Centre (8683 Kerr St)
RSVP: events@riverdistrict.ca
More info, click here.



Ladies Night: Planning for the New Year
Put your new year's resolutions to paper at our vision board session. Creating a vision board will bring your goals to life and visually manifest your dreams.
Date: Tuesday, January 29th, 2018
Time: 6:30 to 8:30pm
Place: Neighbourhood Centre (8683 Kerr St)
Fee: $5 minimum (proceeds to charity – Monsters and Sea)
RSVP: events@riverdistrict.ca
Click here for more info.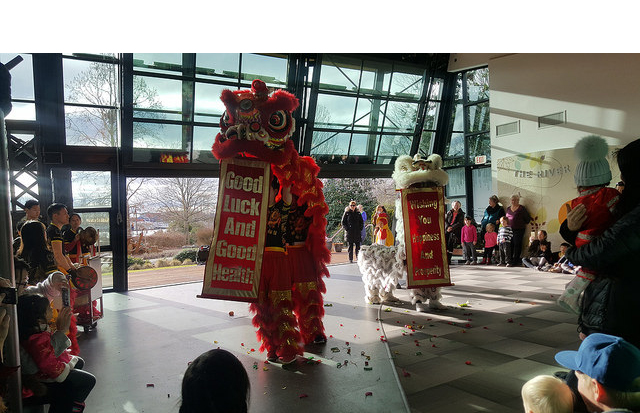 Lunar New Year Celebrations 
2019 is the year of the pig according to Chinese zodiac. Ring in a new year at River District with a traditional Chinese lion dance, Chinese calligraphy and special themed crafts.
Date: Saturday, February 2nd, 2018
Time: 1:00 to 4:00pm
Place: Neighbourhood Centre (8683 Kerr St)
RSVP: events@riverdistrict.ca
More info, click here.

RIVER DISTRICT DECEMBER FLASHBACK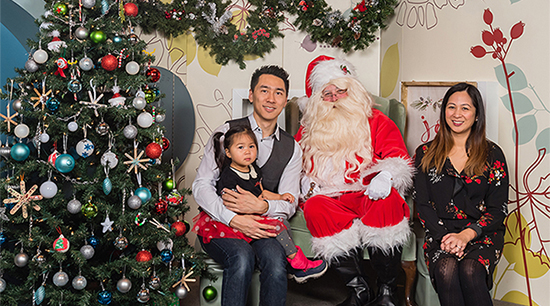 Selfie with Santa
Thank you to all the families and furry four legged members for stopping by the Neighbourhood Center to get their photos taken with Santa! We hope Santa paid special attention to your wish lists on Christmas.
A special thank you to Telus for helping us spread the holiday cheer with this event. Plus, big thank you to all that donated to Family Place – your donations help fund further South Vancouver Family Place programs.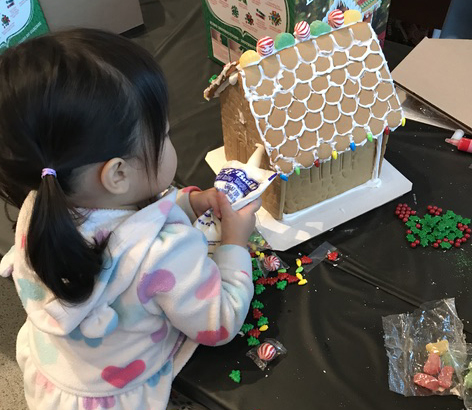 Family Fun Day Sunday – Gingerbread Houses
We had some impressive architecture at the gingerbread house decorating event, with each house being as impressive as the next. We had lots of fun decorating our edible masterpieces to help get into the holiday spirit.
We hope you all had a chance to show off your edible holiday homes to family and friends over the holidays!
RIVER DISTRICT NEWS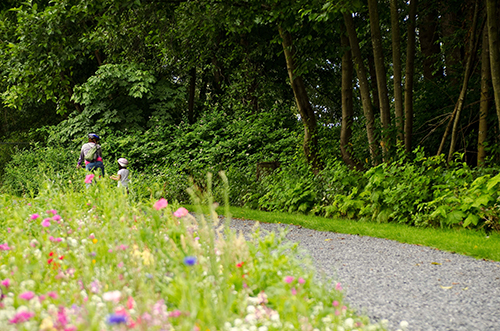 River District Pedestrian Detour
The City of Vancouver will be undertaking some ground (earth) improvements along the shoreline from Kerr Street to Kinross Street. In order to complete this work, Foreshore Trail along this route will be closed.
This work is scheduled to commence in February.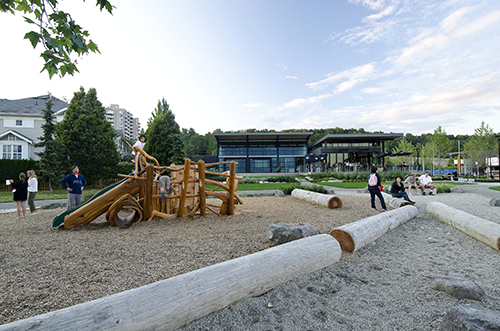 ​
New Parks in River District
Vancouver Parks Board has announced the addition of several new parks and a playing field in River District for 2019.
We are looking forward to welcoming Kinross Park North and Neighbourhood Park South which is expected to wrap up shortly. Plus, three new parks, Foreshore Park and Kinross Park Middle and South along with a synthetic turf field in Area One are in the works.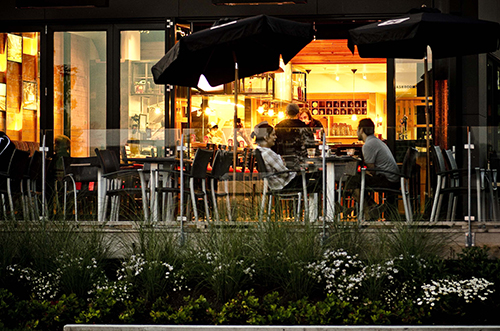 Dine Out with Romer's
Tourism Vancouver's Dine Out Vancouver Festival starts January 18th to February 3rd, 2019. Romer's will be joining the line up of restaurants participating this year.
Although the menu hasn't been revealed, you know that it will be fabulous! We can't wait.
RIVER DISTRICT PROGRAMMING
Please see below and take note of some changes in our programming schedule.
Come check out the River District Neighbourhood Centre Programs. If you have any programming ideas, let us know!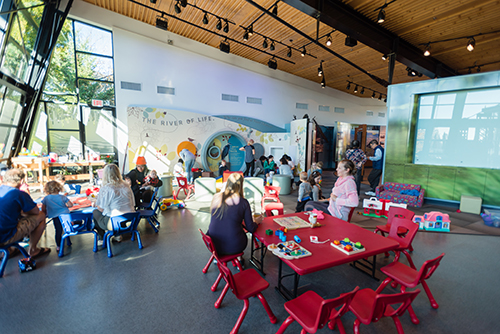 Kids Programs
Family Place:
Tue & Thu 9:30am-12:00pm
Mother Goose:
Wed 9:30-11:00am
Adult Programs
Knitting Club:
January 6th & 20th
​​​​​​​3:00-5:00pm
Ladies Night:
January 29th 6:30-8:30pm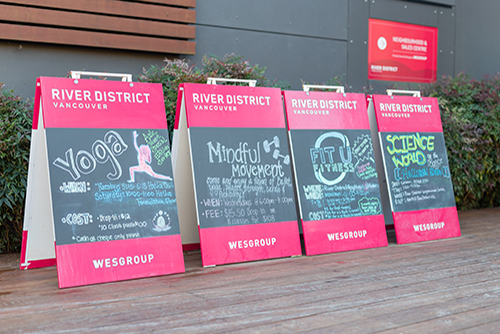 Health & Fitness
Sun Run In-Training:
Sun 9:00-11:00am
Pilates: 
Mon 9:30-10:30am
Bootcamp Circuit: 
Mon 6:00-7:00pm
Tue  6:00-6:45 am
Thu 6:00-6:45 am
Thu 6:30-7:30pm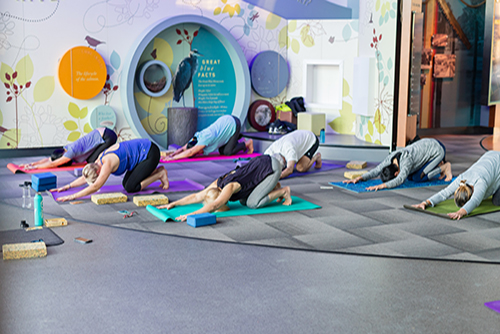 Yoga: 
Tue (Chill) 5:00-6:00 pm
Sat (Foundations)10-11am
Sat (Flow)11:15am-12:15pm
Yoga (Special Edition): 
February 7th 5:00-6:15 pm
Mindful Mov't: 
Wed 6:00-7:00 pm
(returns January 23rd)