​​​​June 2019
All year round, we wish for summer to come sooner and now it's here! We've got our shades on and are all ready for everything summer has to offer – beach trips, camping by the lake, barbecue parties, dining al fresco… Did we miss anything?! We can't wait to get in on the fun here at the Neighbourhood Centre. And so we start by celebrating Father's Day with a Father's Day Kids Craft session, then easing into a chill vibe with our Wine Wednesday, testing our knowledge of BC Wines in a competitive game of Bingo. Of course, we have to keep our summer bodies fit with Ladies Night's Introduction to the Art of Belly Dancing. We started introducing a healthier lifestyle in spring and it continues on this summer at our Family Funday Sunday session as we explore growing our own veggies and prepping our own meals.
RIVER DISTRICT EVENTS & PROGRAMS
Join us for upcoming activities at River District.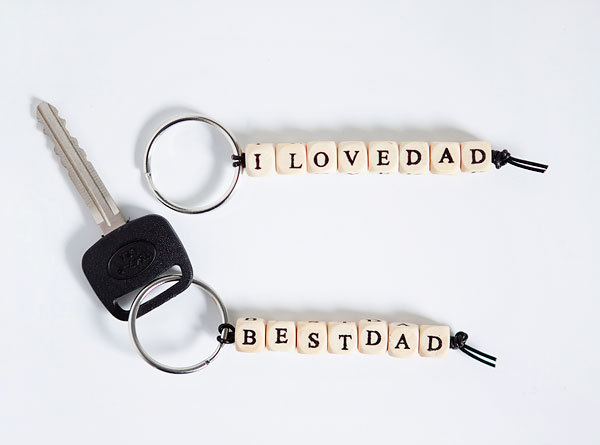 Father's Day Kids Craft Session
Let's celebrate Dad and show him why he's the BEST in the world. Join us and make Dad a special memento he can keep as a reminder of how much you appreciate him.
Date: Saturday June 15th, 2019
Time: 2:00 to 4:00pm
Place: Neighbourhood Centre (8683 Kerr St)
RSVP: events@riverdistrict.ca
Click here for more info.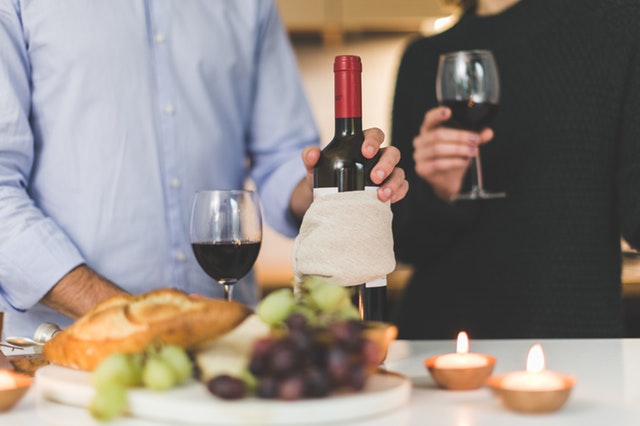 Wine Wednesday with Everything Wine featuring BC Wines
Explore and test your your knowledge on our very own BC Wines while playing a competitive (or not) round of bingo. Bring your family and friends over for a night of fun and camaraderie.
Date:  Wednesday June 19th, 2019
Time: 6:30 to 8:30pm
Place: Everything Wine (8570 River District Crossing)
Fee: $15 (with 10% off for purchase of products)
RSVP: events@riverdistrict.ca
Click here for more info.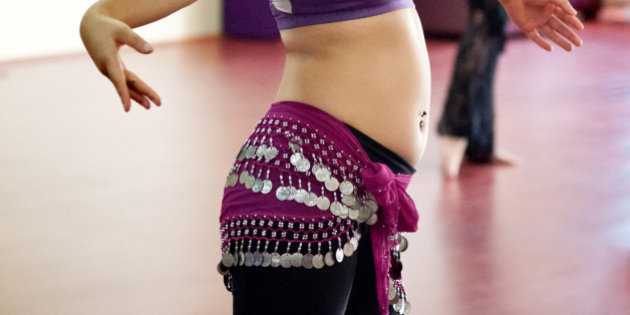 Ladies Night – Introduction to Belly Dancing
Belly dance is a dance art form that originated in Egypt and evolving within our Arabic countries into different forms and styles. It arrived in North America in the early 19th Century, mixing and evolving with other forms of dance. Expression is focused on the isolation of the torso and hips, making it an amazing source of fitness and personal recreation.
Date: Tuesday June 25th, 2019
Time: 6:30 to 8:30pm
Place: Neighbourhood Centre (8683 Kerr St.)
RSVP: events@riverdistrict.ca
For more info, click here.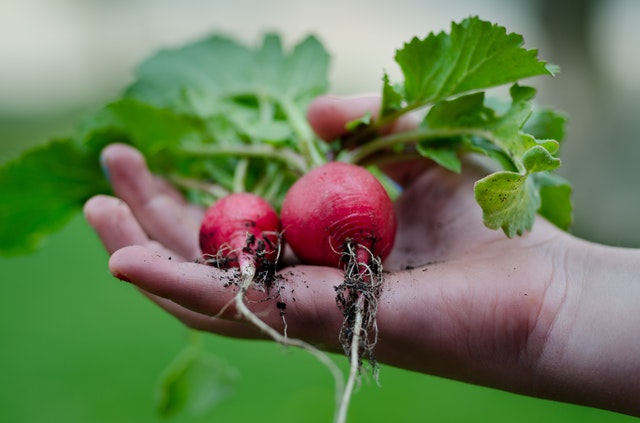 Family Fun Day Sunday – Family Gardening
Get the kids involved towards a healthier lifestyle with an interactive session on growing your own veggies and then creating your very own healthy meals. Tips and strategies for healthy living and learning to make quick and easy salad jars that everyone can do on their own.
Date: Sunday June 30th, 2019
Time: 1:00 to 3:00pm
Place: Neighbourhood Centre (8683 Kerr St.)
RSVP: events@riverdistrict.ca
Click here for more info.
RIVER DISTRICT FLASHBACK
A look back at some of the fun had at River District.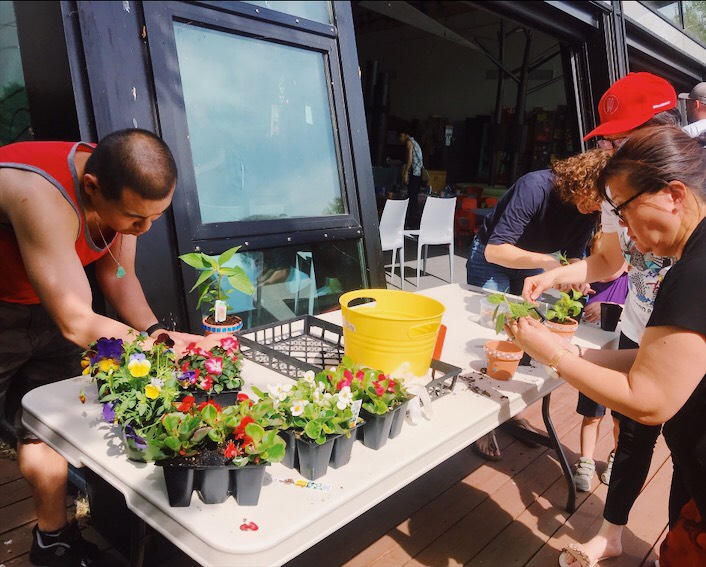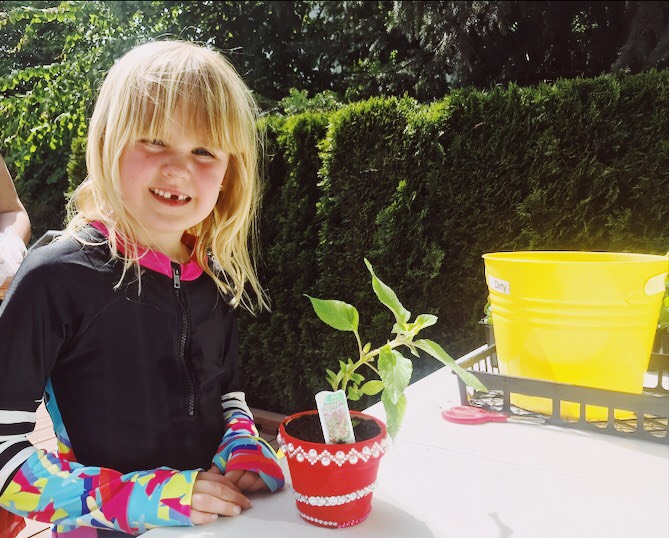 Mother's Day Recap
Our Mother's Day Pot-a Plant session proved to be such an engaging and enjoyable activity that we even had  three generations in the family join in on the fun. Our participants flexed their creativity muscles as they created wonderful designs for their pots. The sun shone brightly as we all shared in our excitement over making something not only for ourselves but for someone special, MOM! Thank you to everyone who attended and we hope to see everyone for our Father's Day Kid's Craft Session.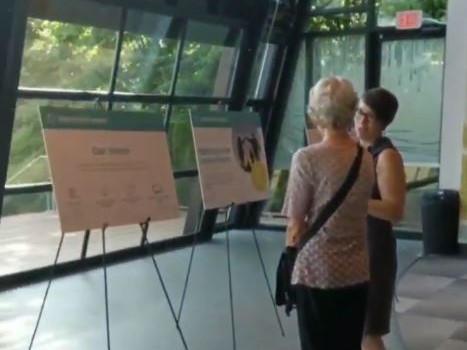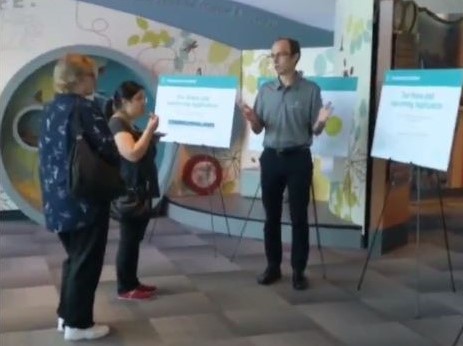 River District Energy Open House Recap
Near the end of the month, the River District Energy team hosted a very informative open house on the future neighbourhood energy utility system that would provide thermal energy for heating and hot water in River District homes. We had a larger turnout than expected, and ran out of pizza early on (sorry!). However, those who came learned about the locations of the energy centres and the pathways of the distribution network, as well as current and future rates of River District Energy compared to other suppliers. The low carbon fuel sources of River District Energy such as waste heat recovery from Metro Vancouver's Waste to Energy facility will allow the River District to become a sustainable and resilient neighbourhood for years to come. If you weren't able to make it, you can find a summary of information here.
RIVER DISTRICT NEWS

See what's happening at River District.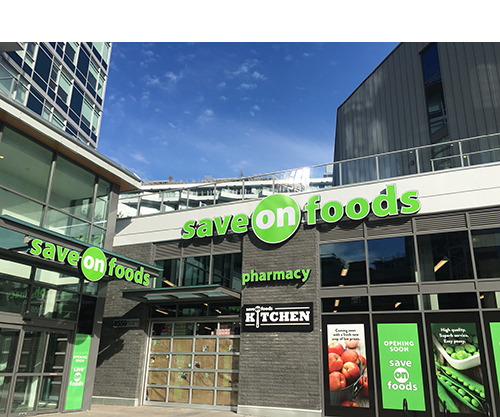 Save-On-Foods Partners with the Food Bank
Save-On-Foods is partnering with the Greater Vancouver Food Bank from June 13th to 19th where they will donate 50% of proceeds from Western Family products that are purchased.
Then, on Saturday, June 15th from 1:00 to 5:00pm, the Food Bank will be at the River District store along with JR Country radio. There will also be fun activities for the kids (games, mascots, face painting and a bouncy castle).
​​​​​​​Bring the family down to show our support while having some fun too.
River District Health Now Open
Last month, River District Dentistry, Medical, and Physio opened their doors and are now ready to serve the River District community. They are all accepting new patients at this time.
Stay tuned for the River District Health Open House where you'll be able to check out the facilities and meet the teams.
For more information, click here for Dentistry, here for Medical and here for Physio.
Coming Soon to Town Centre!
More and more retailers are making the right move and coming to River District. If you've seen the sign, you know Booster Juice is getting ready to take on the neighbourhood. More good news! We're happy to announce Shopper's Drug Mart, Panago Pizza, and District Noodle House are joining our Town Centre community!
We'll keep you posted for further details.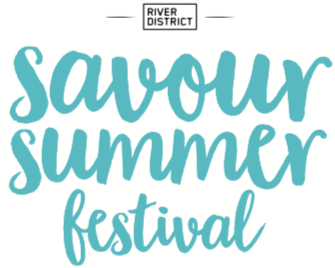 Savour Summer Festival Returns!
Savour Summer is returning for its second season at River District Town Centre. Be sure to mark the following dates:
Saturday, July 13
Saturday, August 10
Saturday, September 7
​​​​​​​from 2:00 to 6:00pm.
Lots of great entertainment and fun filled activities for everyone. See you soon.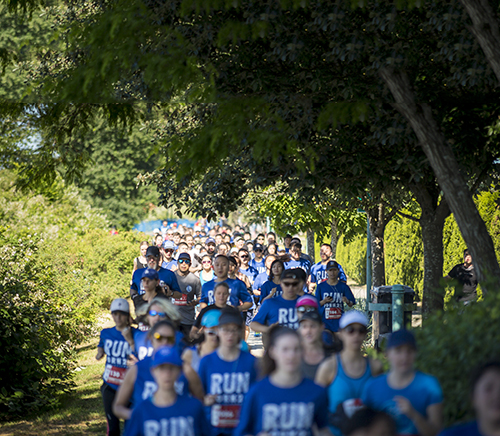 Run for H2O Vancouver Returns 
Run For H2O Vancouver is a family-friendly community event for all ages to raise funds for sustainable clean water projects in Guatemala. The 7th annual race will be held at Riverfront Park on Saturday, June 15th, 2019 from 9:00am to 12:00pm.
This event – which consists of a 10km run, a 5km run or walk, 1km kid's run, and a 50m toddler dash – is entirely organized by volunteers with 100% of the funds raised going directly to the water projects through HOPE International Development Agency. Register or volunteer by clicking here.
RIVER DISTRICT PROGRAMMING
Come check out the River District Neighbourhood Centre Programs. If you have any programming ideas, let us know!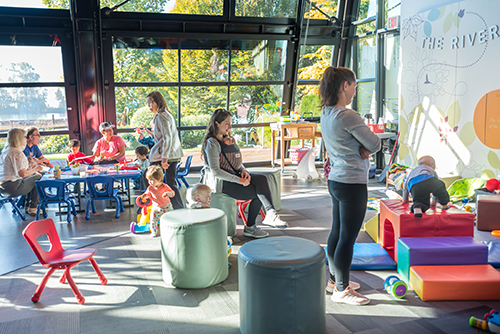 Kids Programs
Family Place:
Tue/Wed/Thu 9:30am-12:00pm
Family Fun Day Sunday:
June 30th 1:00-3:00pm
Adult Programs
Knitting Club:
June 9th and 23rd ​​​3:00-5:00pm
Wine Wednesday:
June 19th 6:30-8:30pm
Ladies Night:
June 25th 6:30-8:30pm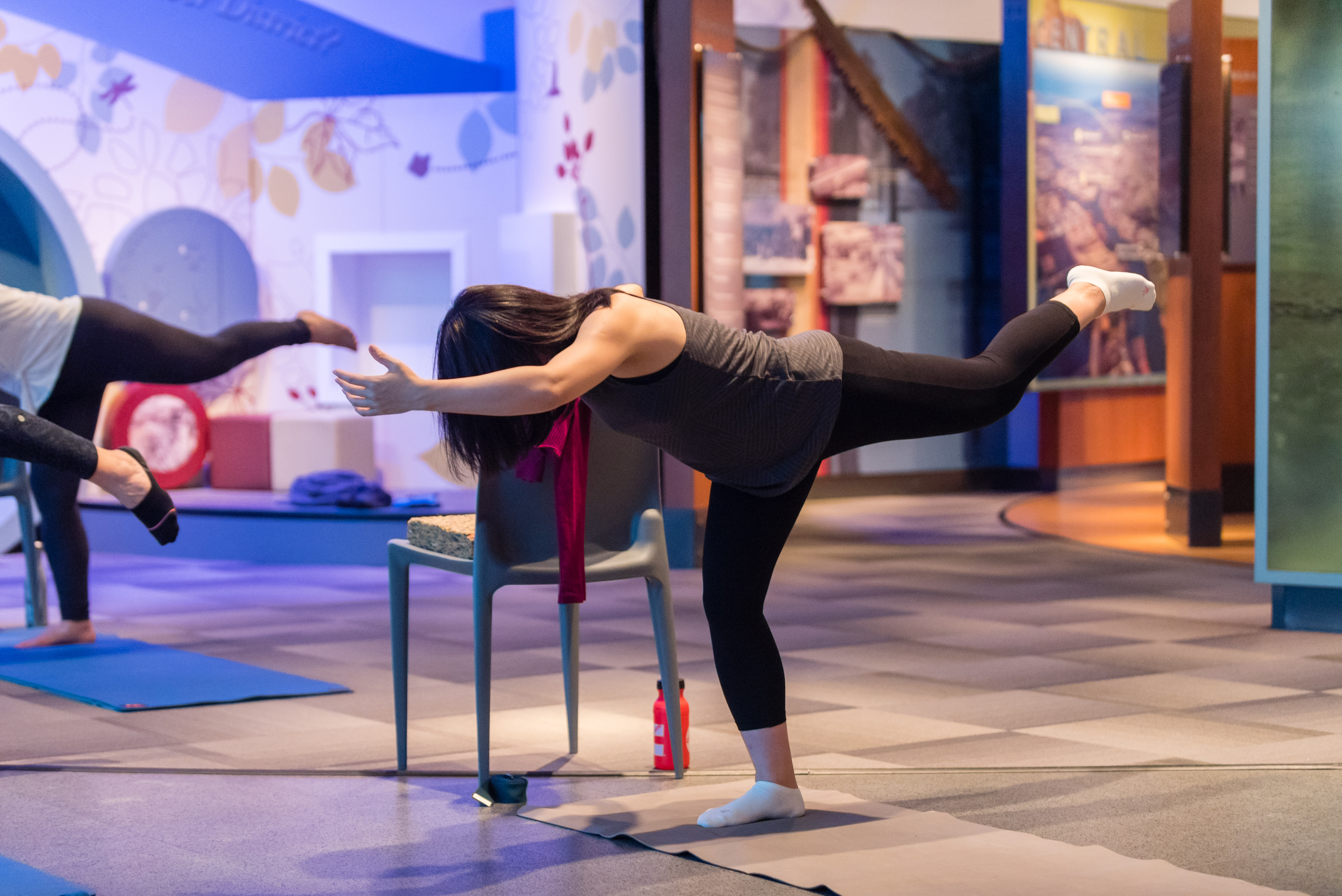 Health & Fitness
Pilates: 
Mon 9:30-10:30am
Bootcamp Circuit: 
Mon 6:00-7:00pm
Tue 6:00-6:45 am
Thu 6:00-6:45 am
Thu 6:30-7:30pm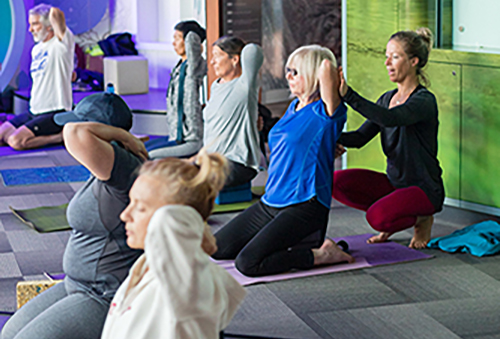 Health & Fitness cont'd
​Yoga:
Tue (Chill) 5:00-6:00pm
Thu (Stretch & Strengthen) 5:00-6:00pm
Sat (Foundations)10-11am
Mindful Mov't: 
Wed 6:00-7:00 pm