November 2019
November is many things. Clyde Watson perfectly describes November in his poetry as one with the last of red berries and the first of white snow. It is also one when the night comes early and the earth sinks to rest until spring comes around. What is everyone up to during this quieter time of the year?
Here at River District, we are excited to announce that Christmas is coming to Town Centre late November! Translink is hosting an Open House for consultation on new bus routes servicing the River District. Getting you ready for holiday dinners, we're hosting a Ladies Night where you can make a holiday centrepiece from natural materials. Belly Dancing is joining our roster of regular programs, and Family Place is introducing a new program called 'Frolicking Families' to help us get more physically active.
EVENTS & PROGRAMS
Join us for upcoming activities at River District.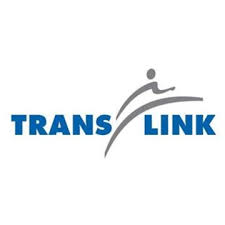 Translink Open House and Survey
Translink returns to host another Open House at River District. Join us at the Neighbourhood Centre as Translink proposes a direct connection to the Expo Line and services at Metrotown, and hosts a public consultation for the River District community. Plus, support us getting more transit to River District! Please click here to fill out the Translink Survey.
Date: Wednesday, November 6th, 2019
Time: 4:00pm to 7:00pm
Place: Neighbourhood Centre (8683 Kerr St)
Click here for more from Translink on the proposed new service from River District.
Click here for more about the open house event details.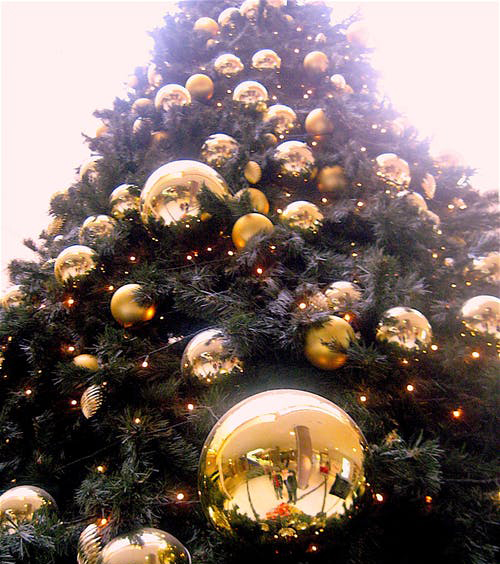 ​​​​​​​
Christmas in Town Centre
Save the date as Wesgroup will be bringing you a holiday event in River District Town Centre you won't want to miss!
SAVE THE DATE!
​​​​​​​Date:  Saturday November 23rd, 2019
Time: 1:00pm to 5:00pm
Place: Neighbourhood Centre (8683 Kerr St) & Town Centre (River District Crossing and Sawmill Crescent)
Click here for more info.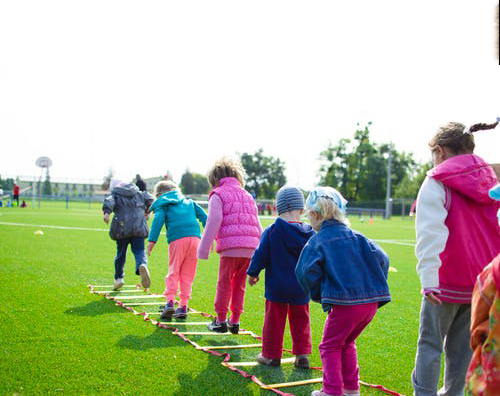 Family Place introduces Frolicking Families
This is a free interactive program for families with young children. Its goal is to increase the parent's capacity to include outdoor activities as well as to increase a child's physical health, development and self confidence. Ideas, information and activities are included. But most importantly, it's great fun too! Pre-registration is required.
Dates: Tuesdays, Nov 19 & 26, Dec 3 & 10
Time: 1:00pm to 4:00pm
Place: Neighbourhood Centre (8683 Kerr St)
Click here for more info.
Ladies Night: Custom Holiday Centrepiece
Get into the holiday spirit by creating a holiday centrepiece. Join Katie, as she guides us through this process and take home your own custom creation. You'll be the talk of the dinner table this holiday season!
All supplies and material will be provided for this informative and interactive session.
Date:  Tuesday December 3rd, 2019
Time: 6:30pm to 8:30pm
Place: Neighbourhood Centre (8683 Kerr St.)
Fee: $20 per person via Eventbrite
Click here for more info and to register.
RIVER DISTRICT FLASHBACK
A look back at some of the fun had at River District.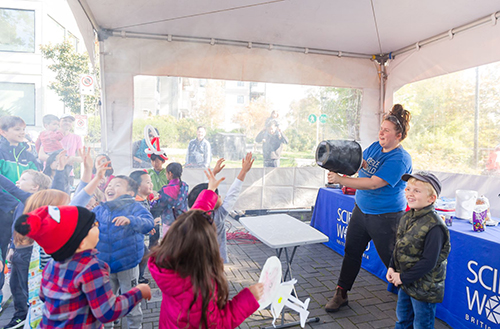 Octoberfestival
We celebrated the start of autumn with our first ever Octoberfestival this year! Everyone enjoyed listening to the rhythmical sounds of oompah pah music and Vancouver's very own Carnival Band. Science World amazed us with a pumpkin carving via explosion during their Live Science Show. The kids also enjoyed crafting their own alpine hats and getting extraordinary balloon creations twisted. Everyone had their munchies satisfied with apples from Save-On-Foods, and Romer's mini bratwurst sliders and pretzel bites. Adults enjoyed a little afternoon drink with Romer's in-restaurant beer special. Thanks to everyone who came to fill the neighbourhood with high spirits and cheers!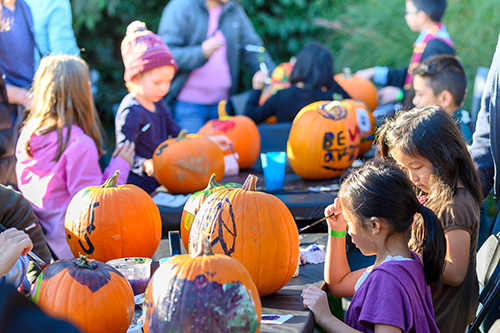 A Heebie-jeebie Halloween! 
The Neighbourhood Centre was filled with shrieks and giggles as we met and learned about different creatures from Mike's Critters Show, including Shirley the tarantula and Monty the python. Some critters were even dressed up! We had about 200 pumpkins in our backyard ready to be painted, and they were all painted in some of the most beautiful, scariest, cutest, and abstract ways. This Halloween was one for the books and we're already looking forward to the next!
RIVER DISTRICT NEWS

See what's happening at River District.
Avalon 2 Purchaser Info Session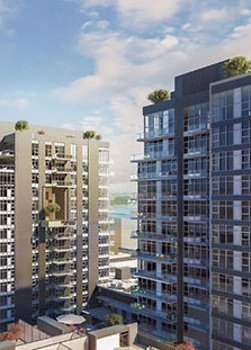 Mark your calendars! Wesgroup will be hosting a purchaser info session for all Avalon 2 homeowners on Thursday, November 28th from 5:00pm to 8:00pm.
This is an opportunity to learn more about the next steps regarding the completion of your home. In addition to the Wesgroup Customer Care and Sales team in attendance, they will be bringing in mortgage brokers, conveyancers and strata property management to help answer any questions you may have.
An email will be sent to each of the Avalon 2 purchasers with more information in the next week. If you do not receive this email, please contact customercare@wesgroup.ca Looking forward to seeing you all soon!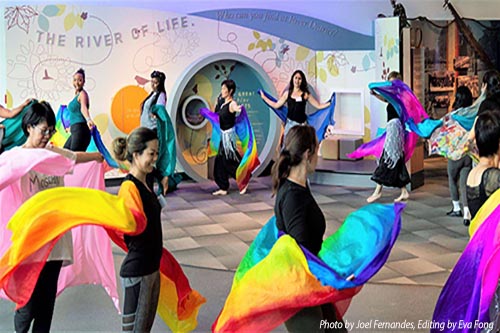 Programming Updates
Belly Dancing joins the regular program line-up at the River District Neighbourhood Centre. Be sure to join us on Sunday mornings at 10:00am to 11:15am starting in November.
Sadly, Fit U Fitness Bootcamp will be discontinuing its Thursdays 6:30pm session. But Mondays at 6:00pm, Tuesdays and Thursdays at 6:00am are still on.
Click here for more info.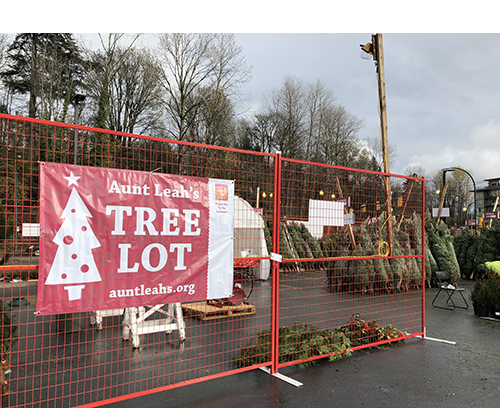 Aunt Leah's Christmas Tree Lot is Returning
Aunt Leah's Christmas Tree Lot is Returning
Aunt Leah's, a charity that helps foster youth, moms and babies will be returning to River District Town Centre.
For 25 years, Aunt Leah's Christmas Tree Lots have been raising money to fund programs that help children in foster care.
The Christmas Tree Lot will be opening shortly in the surface parking lot at Marine Way and Sawmill Crescent East.
For more info, click here.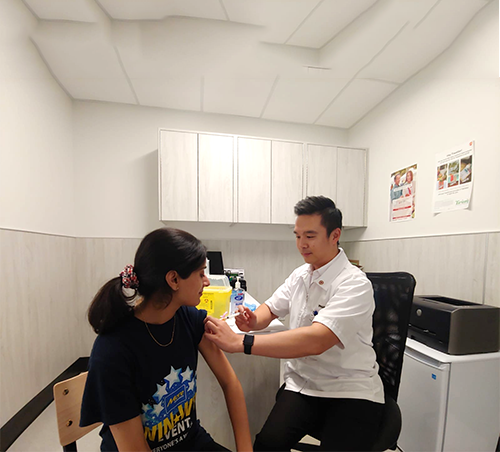 Flu Shots at Save-On-Foods Pharmacy
It's time again to roll-up your sleeves and get your annual flu shot!
Vaccines are available for everyone 5 years and up at Save-On-Foods Pharmacy. You can also ask about updating your other vaccines (pneumonia, shingles, measles, tetanus, travel, etc).
Drop-in or book an appointment to avoid waiting by calling 604.438.3231.
Place: Save-On-Foods Pharmacy (8550 River District Crossing)
Hours: Weekdays 9:00am to 9:00pm,
Weekends 10:00am to 6:00pm
RIVER DISTRICT PROGRAMMING
Come check out the River District Neighbourhood Centre Programs. If you have any programming ideas, let us know!
Kids Programs
Family Place:
Tue/Wed/Thu 9:30am-12:00pm
(No session Nov 5)
Frolicking Families
Tues from Nov 19th to Dec 10th
1:00-4:00pm
Adult Programs
Knitting Club:
Nov 10th and 24th ​​​3:00-5:00pm
Ladies Night:
Dec 3rd ​​​6:30-8:30pm
Health & Fitness
Pilates: 
Mon 9:30-10:30am
(No session Nov 11th)
Bootcamp Circuit: 
Mon 6:00-7:00pm
Tue 6:00-6:45 am
Thu 6:00-6:45 am
Thu 6:30-7:30 pm
(No session Nov 11th)
Yoga: 
Tue (Chill) 5:00-6:00pm
Thu (Stretch & Strengthen) 5:00-6:00pm
Sat (Foundations) 10-11am 
(No session Nov 28)
Mindful Movement: 
Wed 6:00-7:00 pm
(No Session Nov 6)